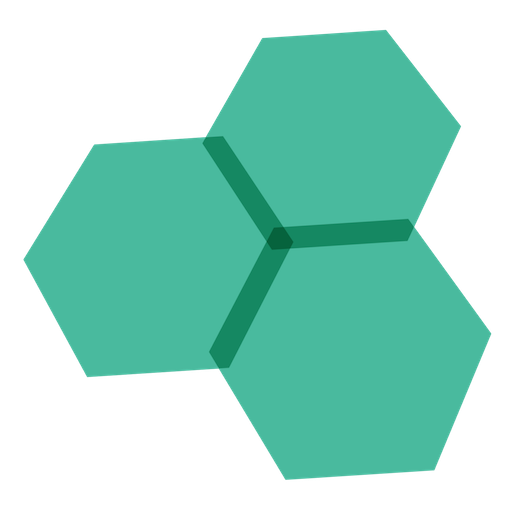 Touch RPN: the RPN calculator for iPhone and iPad
Touch RPN (formerly known as Touch Fin or Touch 11i) is a financial and scientific calculator for iPhone. It implements most features of the industry-standard HP-12C calculator, including programming functions.
Touch Fin uses the same engine of the proven HP-12C Web emulator. It aims to reproduce all features (and limitations) of the real device.
The calculator mimics the real device as closely as practically possible, including details such as rounding up of n in financial calculations. It shares the same limitations as the real 12C: only 99 programming steps, 20 memory positions, etc.
Copy to Clipboard
Touch the upper left corner to copy the displayed value (the X register) to the clipboard. A feedback alert is shown on screen.
The value is copied in a "spreadsheet-friendly" format: no thousand separators and point as decimal separator.
Flavors
This app implements all RPN flavors that used to be sold as premium apps: Touch Fin, Touch Palladium, Touch Fin Black-Scholes, Touch 10i, Touch 11i, Touch 15i and Touch 16i.
Out of the box, the app offers two free flavors: financial and scientific. Press ON to select the active flavor.
To enable a greyed-out flavor, just touch it and confirm the purchase.
If you had bought a premium app, the respective flavor is automatically enabled in Touch RPN. All you need to do is to install the old app on the same phone where Touch RPN is installed, and run the old app at least once. Then, go back to Touch RPN and confirm the flavor is enabled.
The rights inherited from old apps are registered at your Apple account as zero-cost in-app "purchases". They will guarantee that your RPN flavors will remain enabled on your next phone. The App Store will ask for confirmation of these "purchases"; please confirm them to secure these rights.
Likewise, all flavors you purchase will be available on all your iOS devices connected to the same Apple ID, and will continue to be available on future devices.
Available flavors
The Black-Scholes flavor is "apocryphal" — there has never been a physical calculator with this layout. Read this instruction page to see how it works.
Features found in premium flavors
Besides the ad-free experience, many other features are available for the premium (paid) flavors.
Quick guide
Touch the upper right corner of the screen to open a quick guide for some operations of the calculator.
Vertical layout
The vertical layout can be more practical if you like to use your phone in portrait orientation.
Increased sensitive area
The area around the keys is also sensitive to touches. You don't need to touch the key spot-on; touching near the key is enough. Coupled with the visual feedback, this feature allows faster typing. (Press RCL g ON if you are curious to see the sensitivity map.)
Save memory
The current calculator memory (including all registers and programming steps) can be saved. You can save as many memories as you want, e.g. if you have many programs and want to load them later.
Each flavor uses different key combos to save memory. Refer to this section to learn them.
Settings
The Settings pane has been reformulated in this new version. It no longer follows the old style and no longer adds a pane in System Settings menu.
To open the new Settings pane, press the ON button, then "Settings" at the right top corner, to access the preferences panel.
Saving copies of the memory
Some RPN flavors allow to store and retrieve images of the memory. This is especially useful to have many different programs available and ready to use, as well as to transfer data between devices.
Memories are stored locally as well as in iCloud. If you have configured iCloud in all your phones and tablets, you can transfer memories between them.
The key combinations are slightly different for each flavor:
Financial flavors, including Palladium and Black-Scholes
STO

CHS

save memory. Type a label for the memory and touch OK.

RCL

EEX

load a previously saved memory. Select the memory from the list and touch OK.

RCL

g

EEX

delete a previously saved memory.
Scientific calculator ("11")
STO

CHS

save memory.

RCL

EEX

load memory.

RCL

g

EEX

delete memory.
Advanced scientific calculator ("15")
STO

g

CHS

save memory.

RCL

g

CHS

load memory.

RCL

g

EEX

delete memory.
Basic scientific calculator ("10")
STO

CHS

save memory.

RCL

EEX

load memory.

RCL

CHS

delete memory.
Computer programmer's calculator ("16")
STO

CHS

save memory.

RCL

CHS

load memory.

RCL

g

CHS

delete memory.
Flavor specifications
Financial calculators: based on HP-12C Web emulator.
Palladium financial calculator: based on HP-12C Platinum Web emulator.
Black-Scholes financial calculator: based on BS-12C Web calculator. In case you are already familiar with HP-12C and/or our calculator, read this manual to learn how to use Black-Scholes features.
Scientific calculators: based on HP-11C Web emulator.
Advanced scientific calculator: based on HP-15C Web emulator.
Basic scientific calculator: based on HP-10C Web emulator.
Computer programmer's calculator: based on HP-16C Web emulator.
Differences from real calculators
First of all, it is important to mention that the calculator engine does not use a ROM dump. It is a clean-room implementation, based mainly on calculator's manual plus experimentation. So the results simply can not guaranteed to be exactly equal. Other differences:
Calculations use 15-digit precision, so there can be minor rounding differences in comparison to a real unit.
Minus sign in LCD emulation looks different.
Speed is different; generally this calculator is much faster.
You can use all programming steps and all STO positions at the same time, while in the real unit they share the same memory and there is a tradeoff.
Annunciators like BEGIN, RUN, PRGM etc. occupy different positions.
Also, there is a slight augmentation in footer elements. For example, RUN shows the program step, infix STO shows the operation and so on.
Terms of use
The calculator is offered "as is". There are no guarantees of precision, exactness, or aplicability to any given purpose. The developer has no responsability for any damages incurring from usage of this software. Always double-check results against other sources if you are going to take some actual financial decision!
Privacy policy
The app does not send any user data to any remote party, and it does not share operation data with other apps.
Support
Please use the comment section at this page, or contact me by e-mail if you have any issues or feedback.